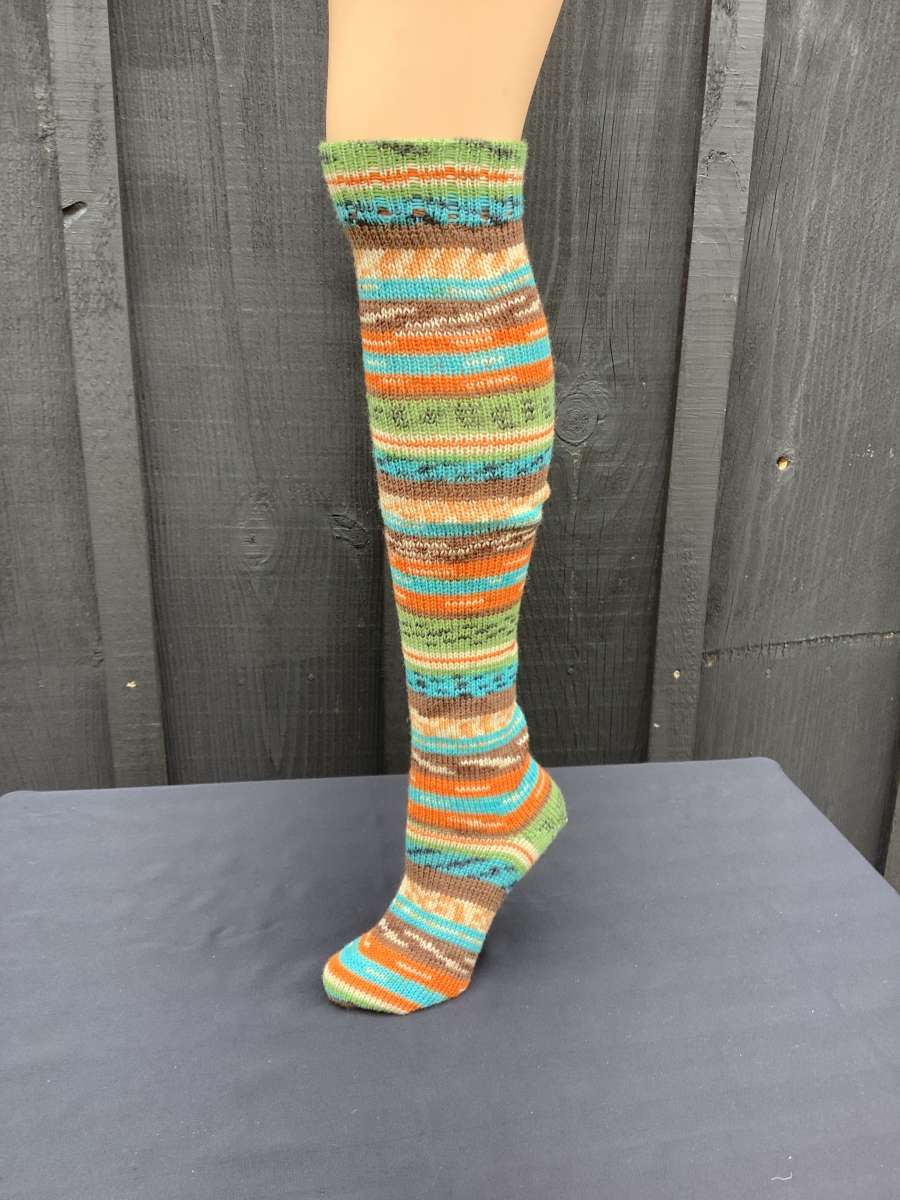 Socks are knit on a circular sock knitting machine - one I pedal like a bike!
These socks are knit from high quality wool/nylon sock yarn, for comfort and warmth. The self striping pattern creates a fun, unique and funky pair of socks! Great with tall boots!
There are many colours and sizes available in stock. Please contact Cheryl to discuss the size and colour you are looking for... they may need to be pedaled out!
* to purchase, contact Cheryl info@thebarnstudio.ca