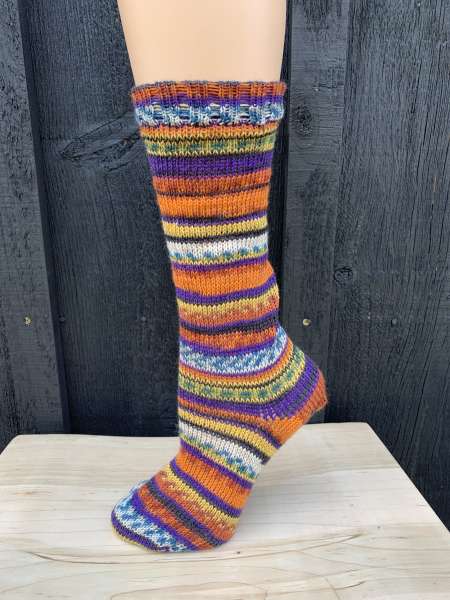 These socks are knit on a circular sock knitting machine which I pedal like a bicycle!
They are made with a high quality wool/nylon blend sock yarn, for comfort and warmth.
The self striping pattern of the wool, creates a fun and unique pattern.
As pictured, these socks fit shoe size 5-6 Ladies.
*** shoe size is approximate
** to purchase, please contact Cheryl at info@thebarnstudio.ca