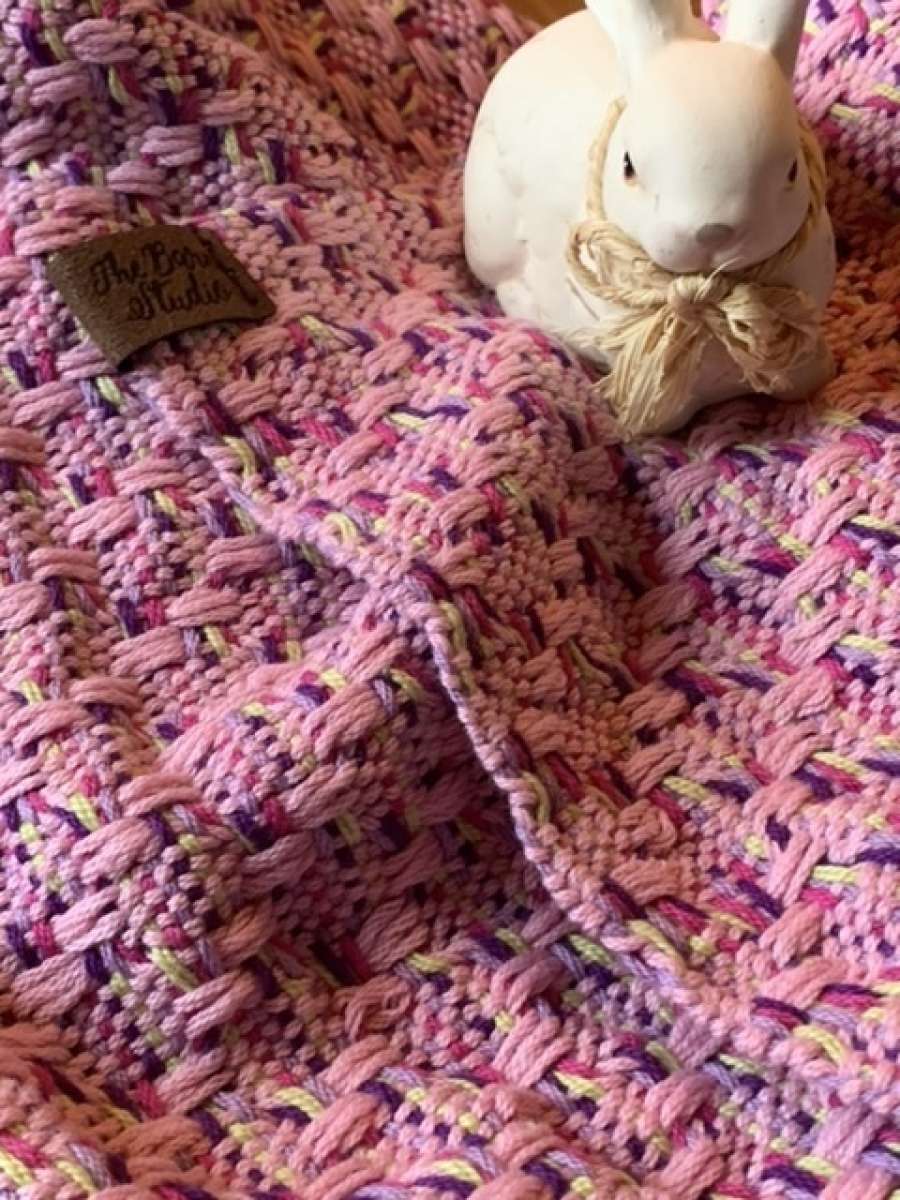 Baby blankets are handwoven using 100% cotton for not only a soft, plush feel but also, for ease in care!
100% machine wash and dry! What new mom doesn't love that, right?
This blanket has a variegated warp of fuchsia, lavender, purple and pale lime, with a weft of pale pink.
Approx. 36" x 44"
Contact Cheryl info@thebarnstudio.ca to purchase