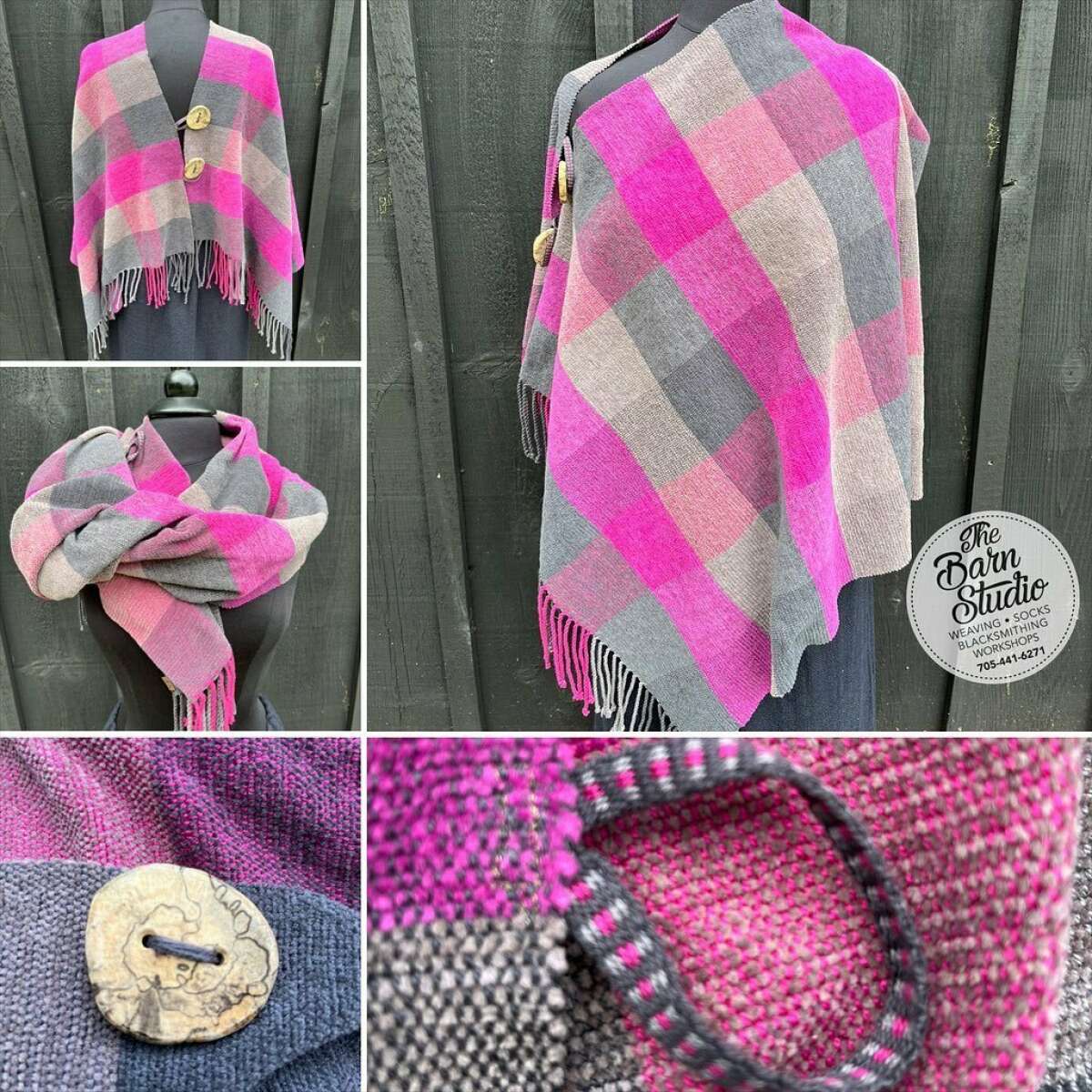 Seriously, you can wear this wonderful cotton and cotton chenille piece in 5 different ways!!
Inkle woven tape is secured onto the body of the shawl/poncho for button loops. Buttons are handmade by Wonky Woodworks in Midhurst, Ontario. Some are Sumac, others are Spalted Maple.
This 5 in 1 is a fantastic wardrobe staple and anytime of the year! Colours are always changing! Contact Cheryl to see what is available at the studio!
To inquire/purchase: contact Cheryl info@thebarnstudio.ca