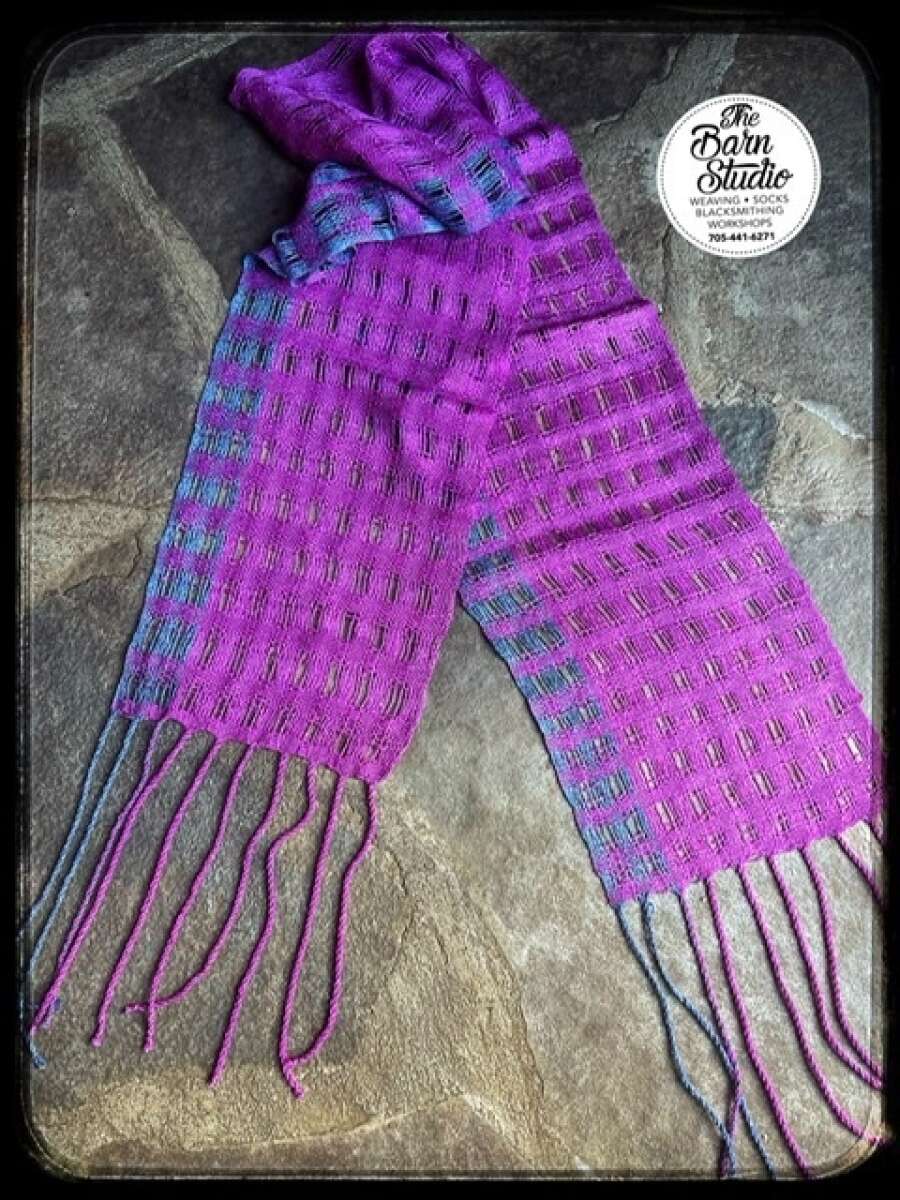 Oh my! This scarf feels like butter! The Zephyr Woolsilk fibre is so delicious and luxurious…. One of my favs, for sure!
The crammed and dented plainweave structure creates little peek-a boo windowpanes!
Soft and silky, this handwoven scarf can be worn year round… a cool summer's eve or a wintery morning! The Woolsilk is so soft that nary an itch will be had!
Hand wash only $125.00
To inquire/purchase: contact Cheryl info@thebarnstudio.ca