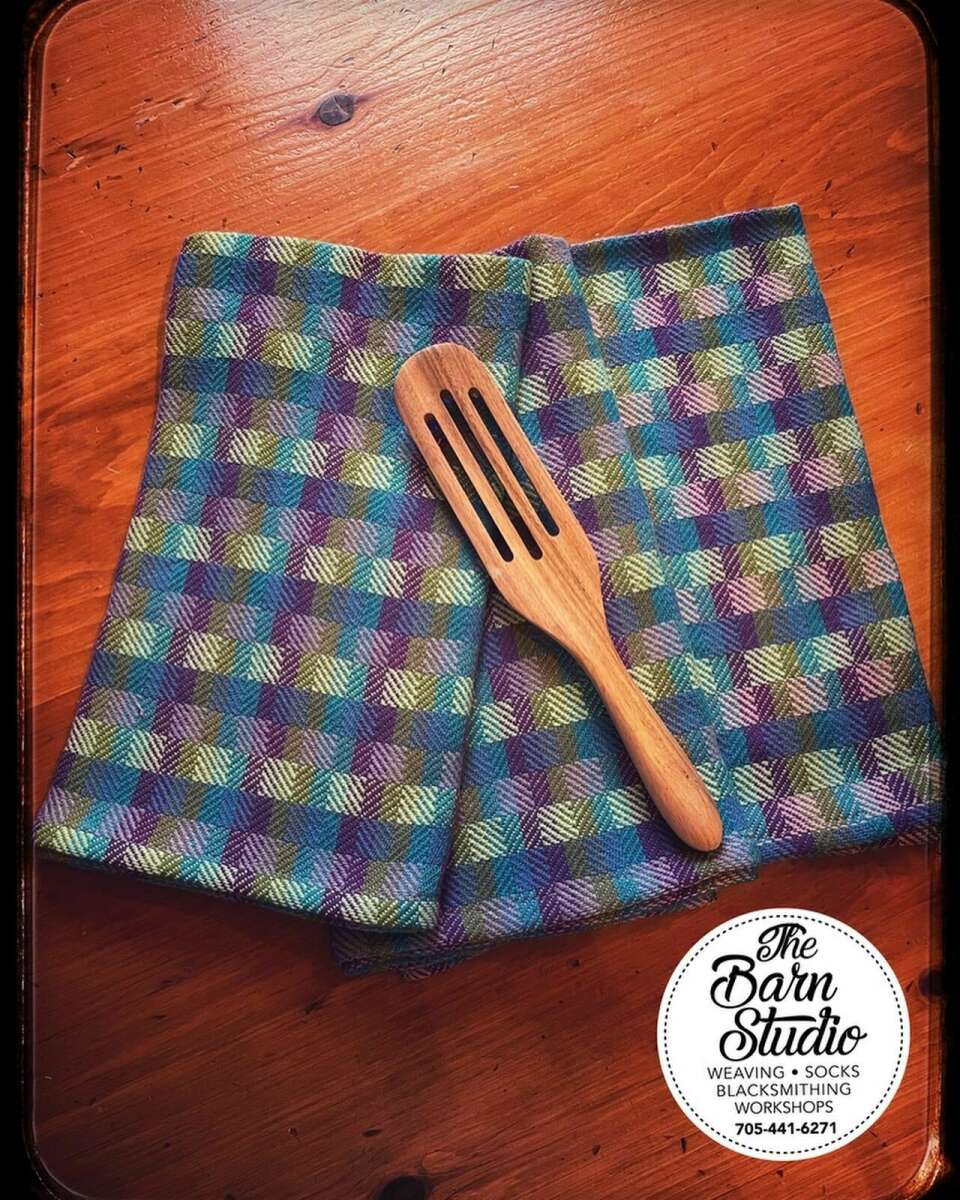 These lovely tea towels are shades of blue, teal, lavender, olive, and lime 100% cotton.
I particularly love a generous tea towel. I have woven these to finish at approximately
26" x 30" Each tea towel has a secured inkle woven tape in a coordinating colour to hang your towel to dry.
Once you have used a handwoven tea towel, you will covet that towel for your own use!!
I have to say, handwoven tea towels are the BOMB and will last for well past 30+ years!
To inquire/purchase: contact Cheryl at info@thebarnstudio.ca