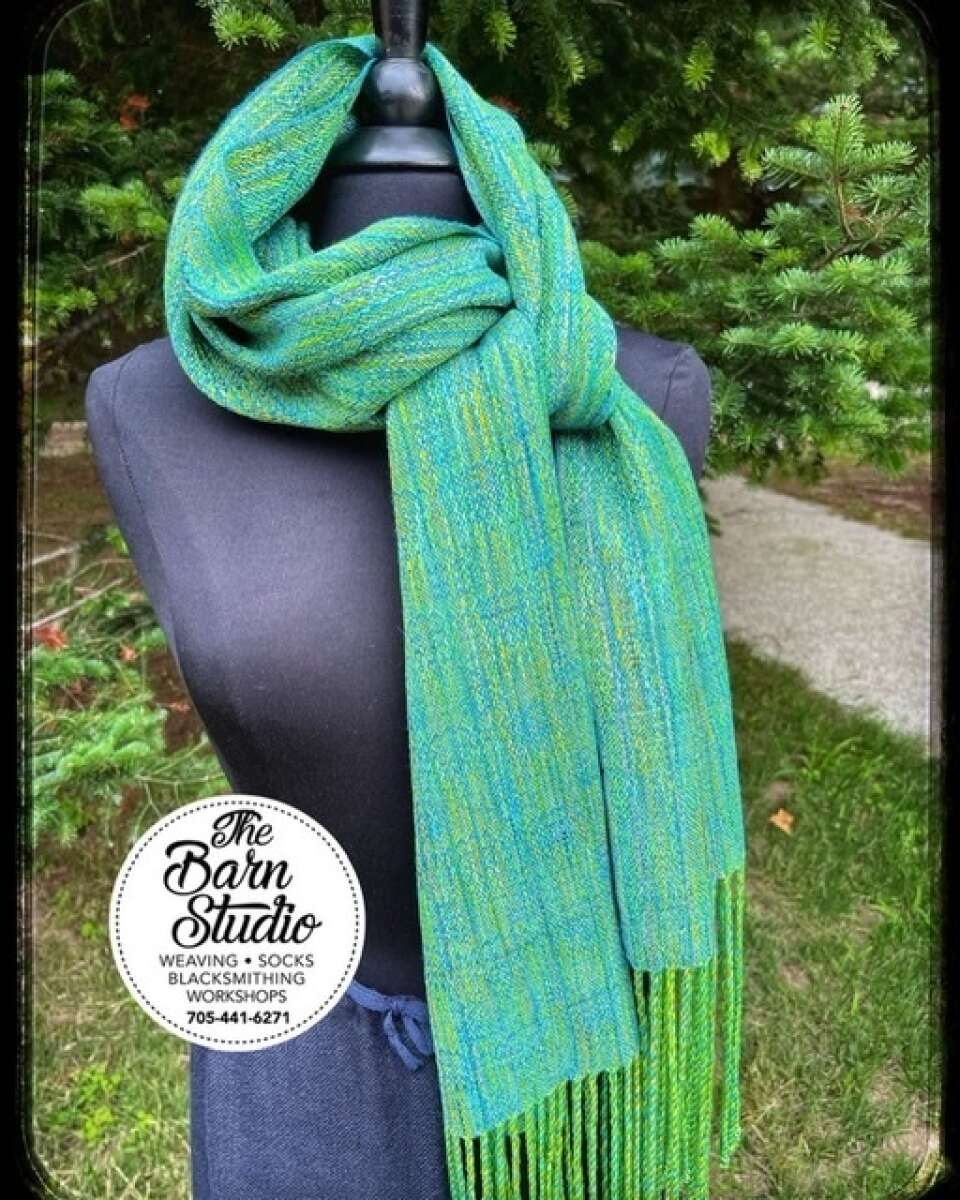 This beautifully hand-painted Tencel scarf is wide enough to also be a shawl on a cool evening.
The blue dip-dyed weft is a wonderful Bamboo that has a Stellina sparkle thread, making this piece shimmer under sunshine or lighting!
Woven in a crackle structure resembling the cascade of colour of the northern lights night sky!
A generous 27" x 78" with extra long hand twisted fringe.
Hand wash
$205.00
To inquire/purchase: contact Cheryl info@thebarnstudiocollingwood