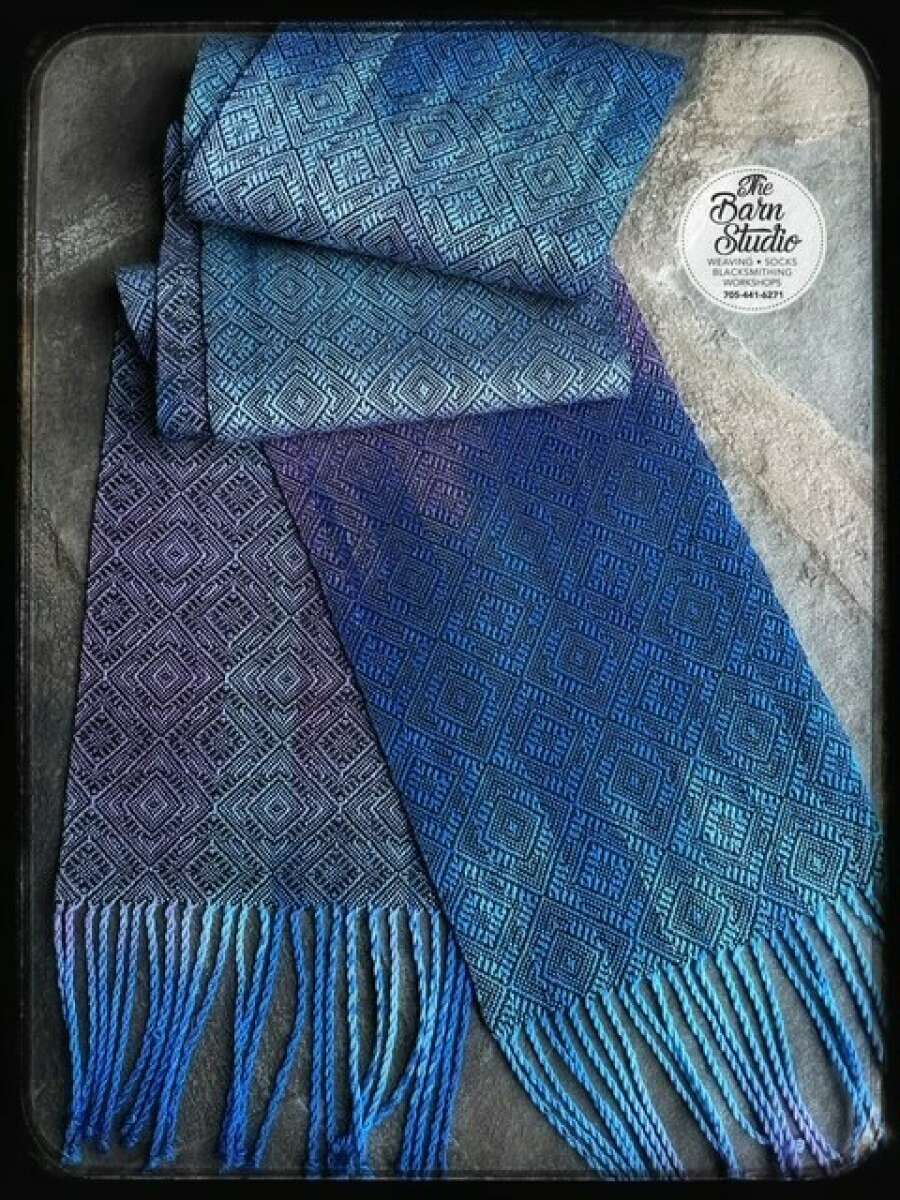 This beautifully hand-painted/hand-dyed scarf of shades of blues, indigo and lavender has been handwoven on a 24 shaft loom. The fibre is Lyocell, trademark name, Tencel - a soft, silky wood pulp product that mimics silk! A luxurious one of a kind piece to compliment your wardrobe.
The generous 8" x 72" long scarf, with 3" hand-twisted fringe will allow the wearer to drape, wrap or twist to suit the occasion.
Hand-wash is recommended.
$125.00
To inquire/purchase: Contact Cheryl info@thebarnstudio.ca