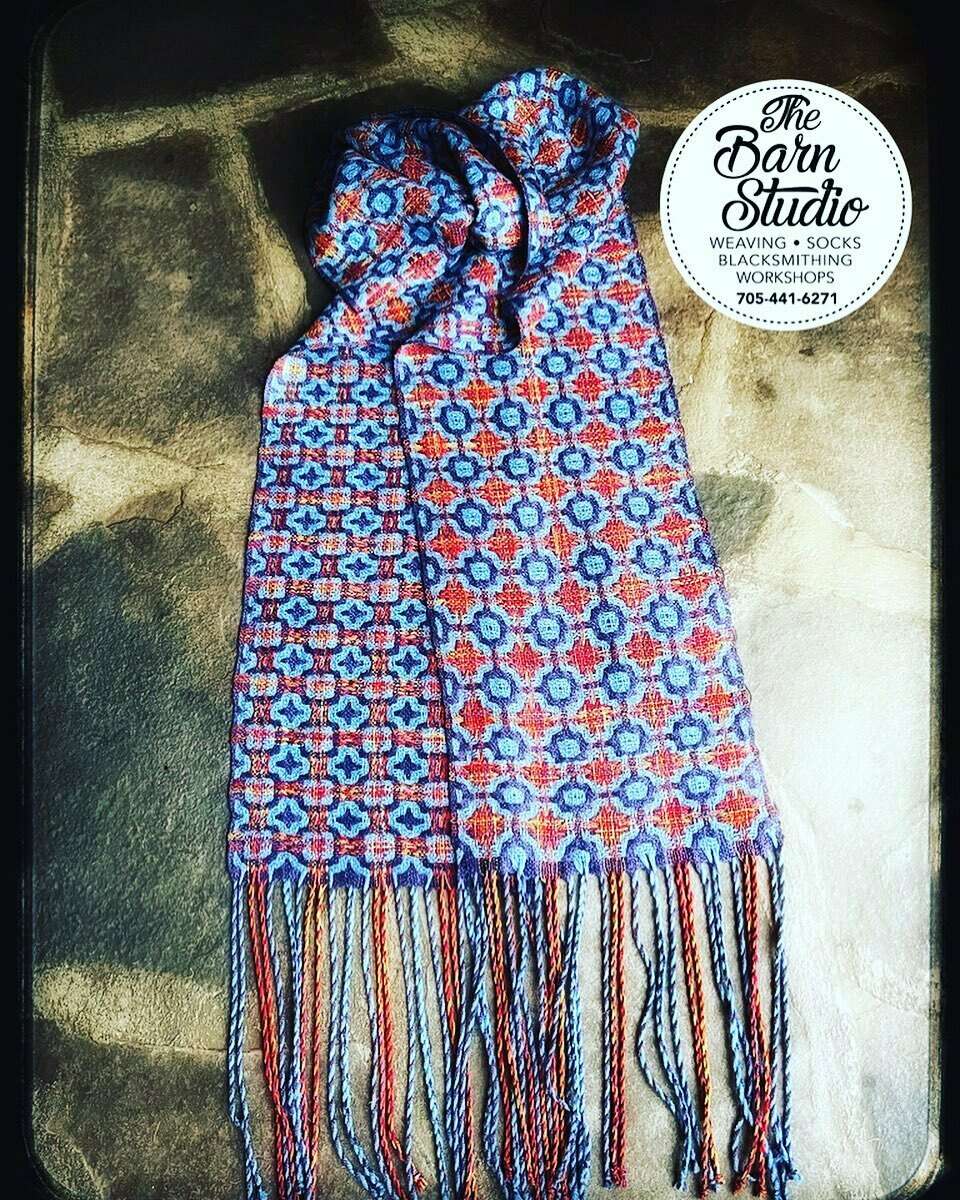 This super soft handwoven scarf is called, Hugs & Kisses! Can you see each side is different....x's and o's... hence its' structure name of Deflected Doubleweave! The interlacement creates different cells on each side.
This exquisite scarf is approx. 8" x 72" plus a generous 3-4" handtwisted fringe. Woven from handpainted Bamboo, Tussah Silk, and Zephyr Woolsilk... nothing plain about this piece! One of a Kind, for sure!
Must be handwashed and hung to dry.
To inquire/purchase: Contact Cheryl at info@thebarnstudio.ca