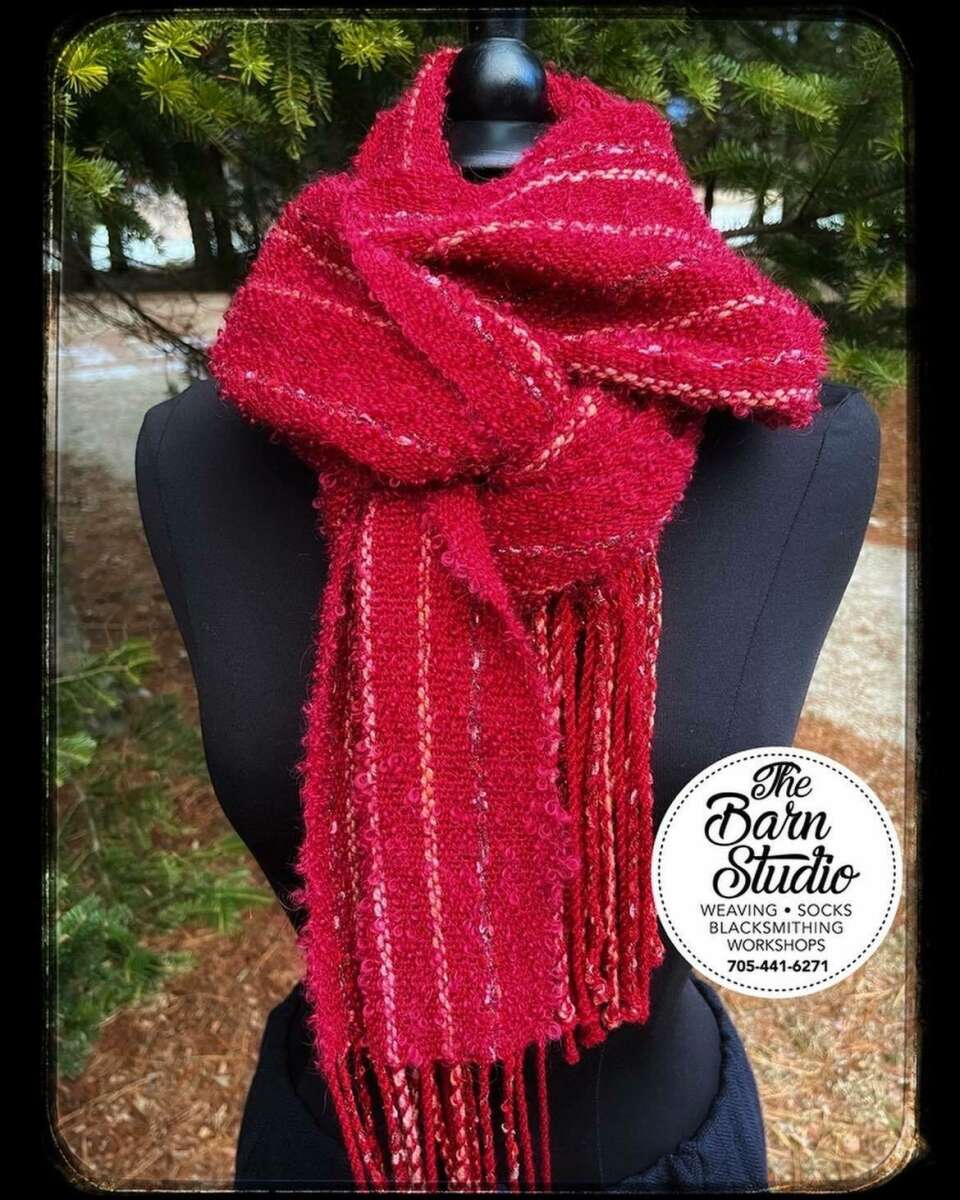 So plain isn't always boring!!
Here we have a smashing plainweave scarf that has been beefed up with colour and texture for that POP!
A warp of Merino/Tencel, ribbon yarn and a lovely hand spun art yarn by local spinner/weaver, Janine of Handwoven on the Bay. For texture, a weft of mohair boucle!
Simple but timeless.... wear to dress up or just with a t-shirt and jeans!
Contact Cheryl at info@thebarnstudio.ca to purchase