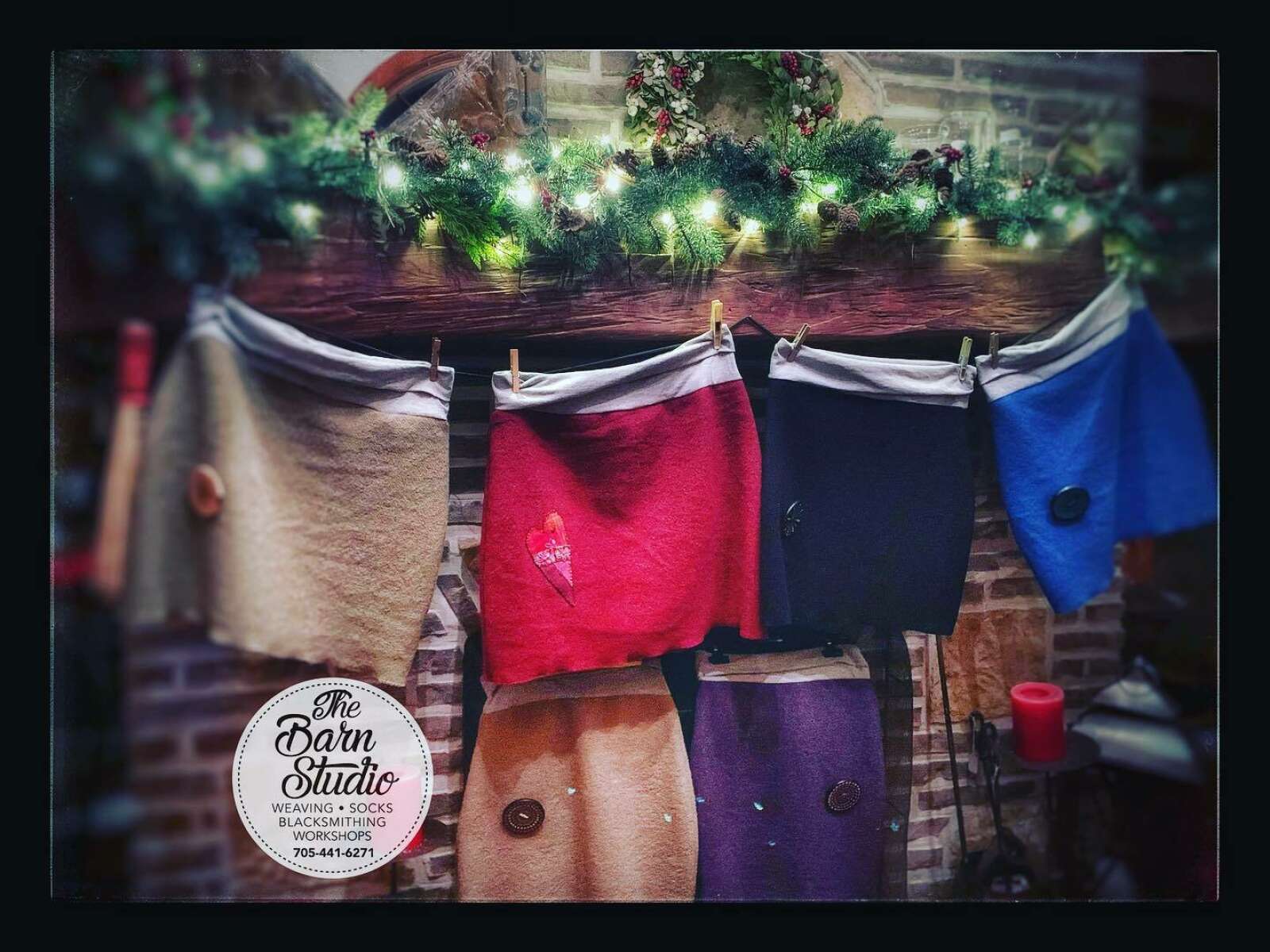 Maybe not a new phenomenon but, these are HANDWOVEN 100% wool Canadian Butt Skirts!!
Material of high quality 100% wool is handwoven, then sewn into the skirt...what's fantastic is the t-shirt waistband! You want a mini skirt, fold the waistband! You want a longer knee length skirt - let out the waistband!
This wee skirt is terrific over jeans to head to the hockey arena, or with leggings and tall boots for a great winter office look!
Skirts range from $110 - $150 depending upon plain, handmade wooden button, mandala painted button, rug-hooked removable brooch or wool applique work.
Yardage is woven; however, the skirts are made to order!
To inquire/purchase: contact Cheryl info@thebarnstudio.ca