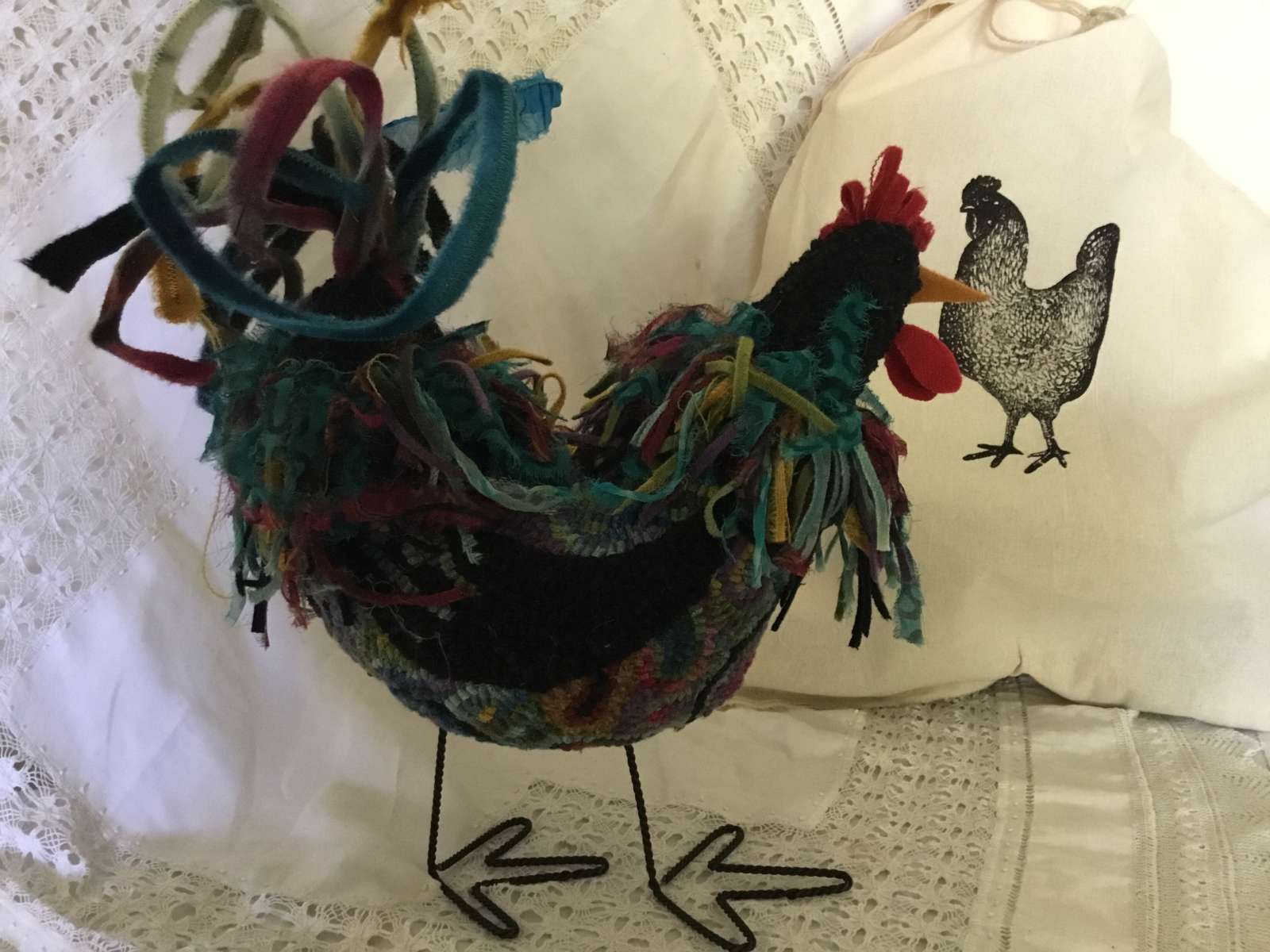 Are you a hooker?
Well here is your opportunity to hook Rodney the Rooster! The picture is my interpretation of what a rooster should look like! This one I call Mardi Gras. I am offering a kit that includes the following..... pattern drawn on linen, wire for tail feathers, beak, beads for eyes, waddle, comb, feet handcrafted by my husband and instructions. He is 16" long and 17" high when his feathers are at their highest.
There is no wool in this kit. I used a 5 cut hand dyed wool but 4 cut would be nice too! He is packaged in a hand stamped muslin bag.
This kit is $60.00 plus shipping
Artist: Susie B.
*to purchase, contact Cheryl, info@thebarnstudio.ca